Habits to Achieve Digital Wellbeing
Habits to Achieve Digital Wellbeing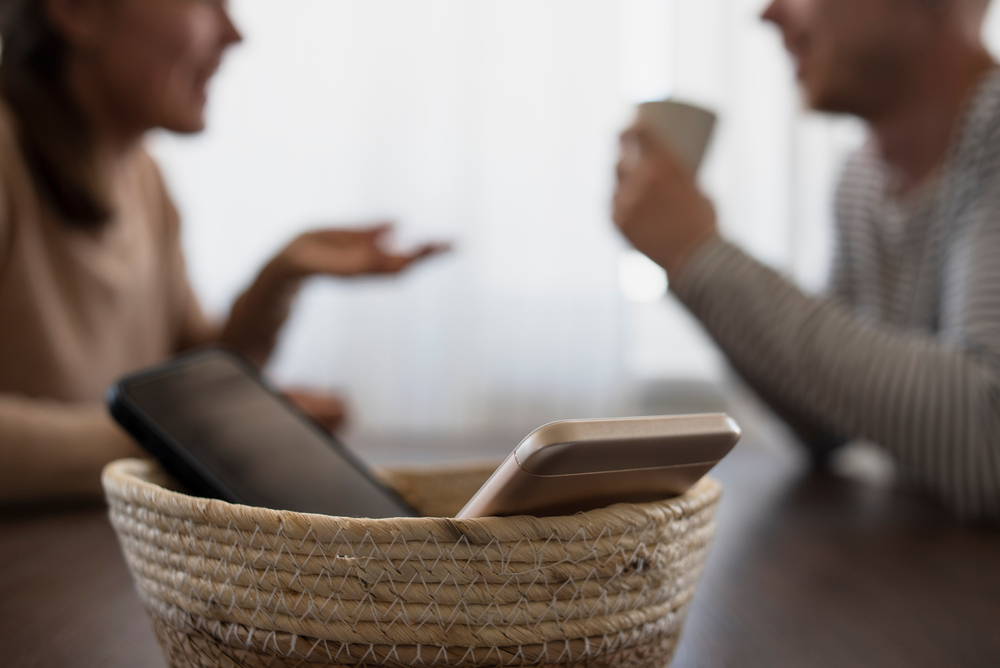 Digital wellbeing is the antidote to digital fatigue. It describes a state of personal wellbeing that we experience through the moderated and conscious use of electronic devices, tools and systems.

If you're not sure of the current state of your digital wellbeing, here's a scorecard to help you understand.

How often do you experience the following?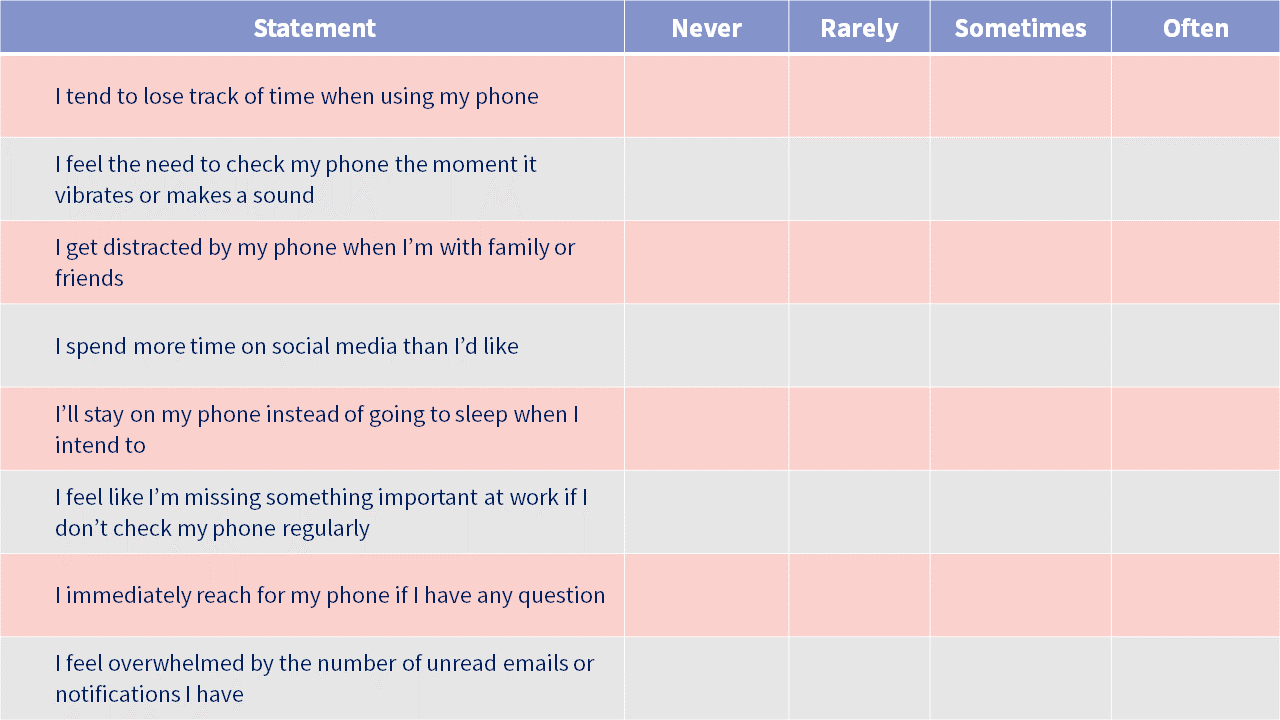 If you're answered with "sometimes" or "often" to any of the above questions, there are some practical habits that you can incorporate in your daily life to manage your digital wellbeing.
10 Digital Wellbeing tips
Use a screen time app to gain a detailed understanding of your tech use. This will help you see how you spend your time and will help you avoid losing track of time while using your phone.

Manage your notifications and sounds to reduce distractions while working or spending time with family and friends. Customizing when to receive notifications will help you keep your attention on the task at hand. Utilize features such as "Focus mode" or "Do-not-Disturb" to stop you feeling the need to constantly check your device.

Set limits for yourself for certain app/websites to keep you from endless scrolling. You can set reminders for yourself to take break, set time limits on certain apps or turn off auto-play to create stopping cues for yourself.

Stop using your device 30-60 minutes before going to sleep to help you relax and sleep better. You can make use of features such as bedtime mode or wind down mode to remind you when it's time to leave your phone. Developing a pre-sleep habit such as stretching, reading or meditating will also assist you in limiting your pre-sleep scrolling time.

Turn off your work profiles/apps after working hours to avoid being alert to any notifications you may receive.

Using the voice assistant on your phone will help you do what you need on your phone without holding it and finding yourself browsing the notifications or apps.

Take advantage of tools such as priority inbox to declutter your inbox and allow you to only see the important emails, rather that giving your attention to multiple promotional emails you may be receiving and causing distractions.

Organizing your apps and home screen can work magic into helping you be more purposeful when using your pone. You can also use the search bar to navigate your device, that way you open the app you want without checking other apps along the way.

Multitasking can sometimes be counterproductive as you end up being less-focused on a task and taking longer to finish it. Try reducing the number of screens around you, and dedicating all your attention to one task, on one screen.

Out of sight and out of mind. Just keeping your phone out of your line of sight can boost concentration and help reduce stress.
Tags
mental health awareness
Digital Wellbeing
digital fatigue
importance of mental health
personal wellbeing
emotional wellbeing