Back to School, excited or anxious?
Back to School, excited or anxious?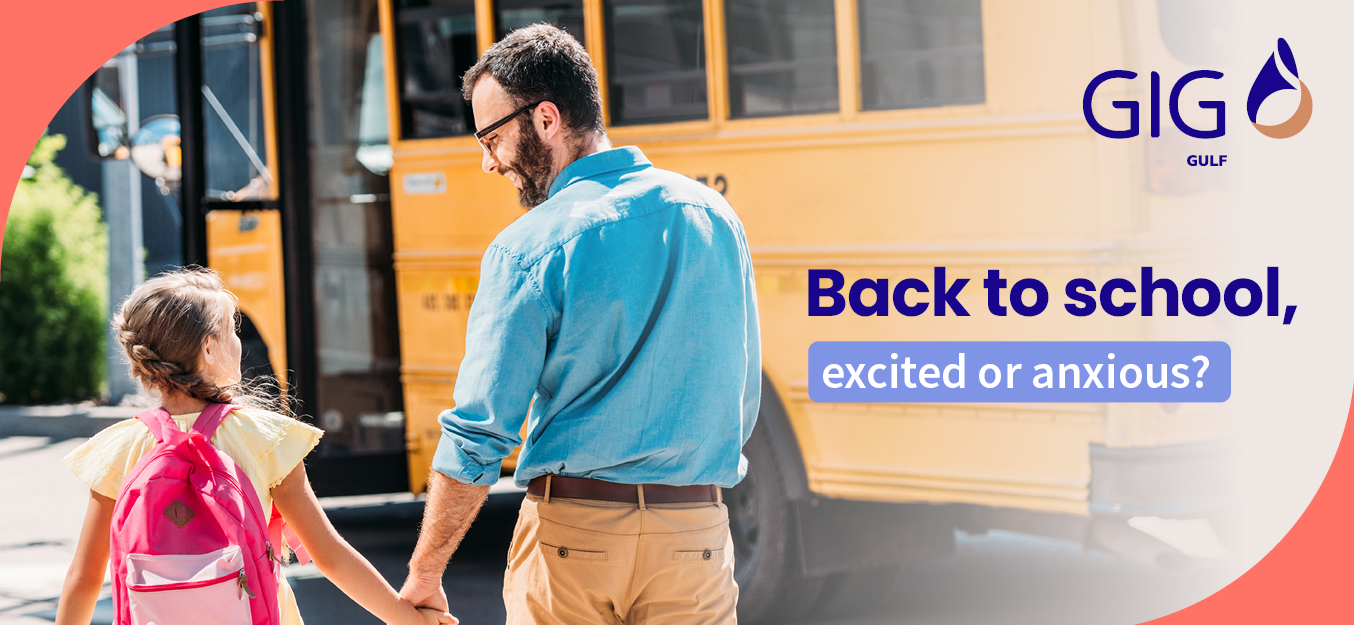 School is knocking on doors, bringing with it feelings of both excitement and anxiety in your children.
They may feel excited about seeing their friends and learning new subjects. But they may also feel stressed or anxious about the responsibility of studying, doing homework and working on projects. There may also be dealing with social concerns such as fitting in, bullying and peer pressure.
The reasons that may be causing your children to feel stressed will vary depending on their age, below are the most common causes for each age group:
Preschool and elementary school age: Young children may feel separation anxiety from parents when they are going to school. Some children might also face stress due to adapting to new teachers and classmates.
Primary and middle school age: Children at this age are usually struggling with establishing their identities. They may be concerned about making new friends, fitting in or establishing their independence.
High school and college age: Teenagers are the most prone to anxiety as they face social pressures such as appearance, bullying, pressure fitting in and romantic relationships. Additionally, they are also navigating stress about their futures and figuring out next steps after high school, and may also be facing financial challenges as they try to save for college.
In addition to the stressful situations children may experience at school, there are also other contributing factors such as lack of sleep, or too many extracurricular activities that may be adding to their stress. This will not only affect their mental health, but their physical health is also impacted as stress weakens their immune system and makes them more susceptible to infections and diseases.
At this time, it's important to establish a routine for your children to help them through the transition from the summer days where they were free from responsibility, to the school days where they are expected to wake up early, take the bus on time, pay attention at class and do their homework. Other tips that may help you manage your children's mental health are:
Spend quality time together on a regular basis
Get back into a reliable routine 3-4 weeks before school starts
Talk about bullying
Have family mealtime every day
Get involved
Encourage open communication
Incorporate positive reinforcement. Tell them when they are doing well
Maintain an optimistic tone and positive attitude with children
Exercise compassion when they are scared, anxious, worried
Communicate with your child's teachers to make sure you're aware of what your child is dealing with
Tags
Health Insurance
Back to school
Children's Health
School season