Get Your Flu Vaccine
Get Your Flu Vaccine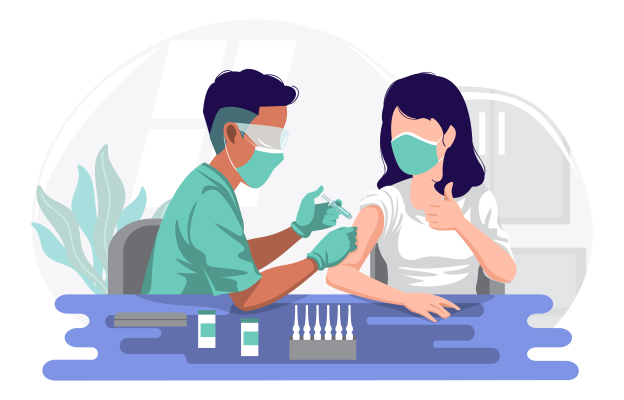 Influenza is a virus that hits the respiratory system and causes infection of the nose, throat and lungs.
The flu has multiple symptoms which can vary in severity, people with influenza can struggle with one or more of the below symptoms:
fever
cough
sore throat
runny or stuffy nose
muscle or body aches
headaches
fatigue

some people may have vomiting and diarrhea, though this is more common in children than adults.
Usually flu symptoms get better on their own with best rest and drinking fluids. But sometimes, influenza can cause fatal complications. Different groups of people, listed below, are at a higher risk of developing complications:
Young children under age 2

Adults older than age 65

Residents of nursing homes and other long-term care facilities

Pregnant women or those planning to get pregnant during flu season

People with weakened immune systems

People who have chronic illnesses, such as asthma, heart disease, kidney disease, liver disease and diabetes

People with a body mass index (BMI) of 40 or higher
Period of Contagiousness:
Knowing when the peak of contagiousness is, will help you from spreading the virus to loved ones:
Flu is most contagious in the first 3-4 days

Some adults may be able to infect others beginning one day before symptoms develop and up 5-7 days after becoming sick.

Young children and people with weakened immune systems, might be able to infect others for an even longer time.
Flu Vs. Common Cold:
The symptoms of flu can include fever or feeling feverish/chills, cough, sore throat, runny or stuffy nose, muscle or body aches, headaches, and fatigue. The common cold usually presents with much milder symptoms than the symptoms of flu. People with colds are more likely to have a runny or stuffy nose, and colds generally do not result in serious complications.
Flu Vaccine
The best way to arm yourself against the flu is by taking the flu vaccine. It's recommended for everyone 6 months of age and older, including healthy adults, to get the flu vaccine on an annual basis. If you are one of the groups of people listed above who are at a higher risk of developing complications, or you live with or care for one, it's especially important for you to get vaccinated.
Benefits of Flu Vaccine:
Flu vaccination can keep you from getting sick with flu.

Flu vaccination has been shown in several studies to reduce severity of illness in people who get vaccinated but still get sick.

Flu vaccination can reduce the risk of flu-associated hospitalization.

Flu vaccination is an important preventive tool for people with certain chronic health conditions.

Flu vaccination during pregnancy helps protect pregnant people from flu during and after pregnancy and helps protect their infants from flu in their first few months of life.

Flu vaccine can be lifesaving in children.

Getting vaccinated yourself may also protect people around you, including those who are more vulnerable to serious flu illness, like babies and young children, older people, and people with certain chronic health conditions.
Staying safe from the flu:
In addition to the vaccine, taking other precautions and maintaining healthy habits can also help keep you safe from the flu:
Avoid close contact with sick people

Stay home when you are sick

Cover your mouth and nose with a tissue when coughing and sneezing

Keep your hands clean

Avoid touching eyes, nose and mouth

Sleeping and eating well

Manage stress to avoid weakening of the immune system

Keep your surroundings such as home and office clean
Tags
Employee Wellbeing
flu vaccine
flu shot
Influenza vaccine